Conservative dentistry deals with the reconstruction of hard tissues of teeth which are most often destroyed as a result of dental caries, dental trauma or pathological tooth wear.
We use a whole range of dental filling materials. We use glass ionomer cements, composite glass ionomer cements, curable by light composite materials in a full range of color and translucency, of flow or paste consistency with nanomolecules, light curable bonds for the total-etch or self-etch treatment. We use special materials such as fittings, wedges, retraction threads, dental hemostatic agents, antibacterial rinses, elastic bands, abrasive discs used for polishing and dental varnishes.
For the reconstruction of teeth we use glass fiber reinforcement and pulpal pins.
In our clinic we successfully use surgical loupes and surgical microscopes from Leica Microsystems.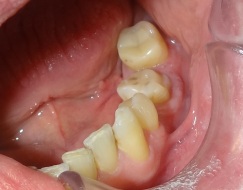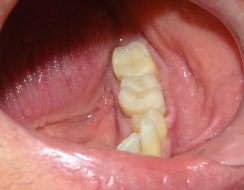 Reconstructing of a molar tooth crown using a dental composite . Root canal treatment was performed and glass fiber reinforcement was used.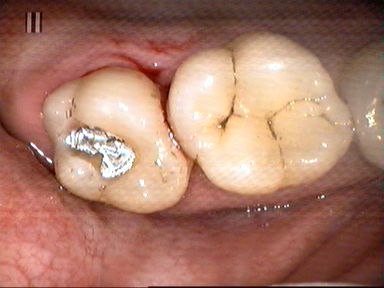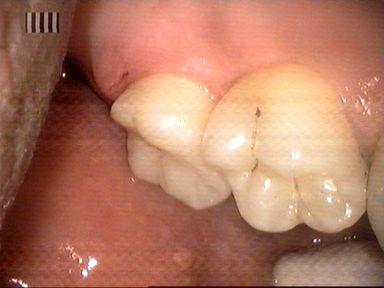 Treatment of the last upper molar secondary caries. A laboratory-made composite filling was used in the tooth, due to difficult access.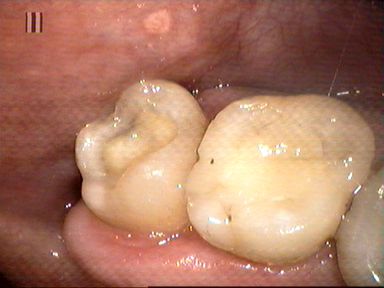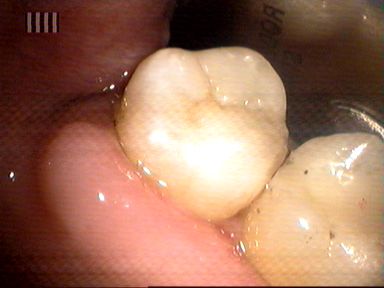 The upper third molar, just like in the previous case, the missing parts of the tooth were rebuilt using a laboratory-made composite filling.